#100 – Douglas Brush: Cybersecurity Is Psychological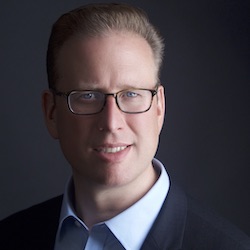 This is a special episode where we celebrate the 100th episode of the Cyber Security Interviews podcast! In this episode, I have the mic turned back on me by a past guest, great friend, and an amazing asset to the community, Nadean Tanner. She crowdsourced some questions, but head plenty of her own as well as we did this Ask Me Anything special episode.
Douglas Brush is an information security executive with over 26 years of entrepreneurship and professional technology experience. He is a globally recognized expert in cybersecurity, incident response, digital forensics, and information governance. In addition to serving as a CISO and leading enterprise security assessments, Douglas has conducted hundreds of investigations involving hacking, data breaches, trade secret theft, employee malfeasance, and various other legal and compliance issues. He also serves as a federally court-appointed Special Master and neutral expert in high profile litigation matters involving privacy, security, and eDiscovery.
Currently, he is at Splunk where he works with Fortune 500 organizations to improve their security operations and reduce business risk from cyber-attacks.
He is also the founder and host of Cyber Security Interviews, a popular information security podcast.
In this episode, we discuss why I started the podcast, impostor syndrome, guests I would like to have on the show, my focus on mental health and diversity, important soft skills, talents versus skills, what's in my fridge, and so much more!