#078 – Nadean Tanner: Boil It Down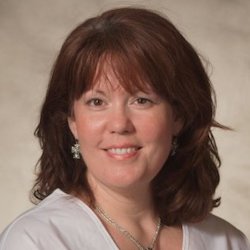 When my 7-year-old introduced me to his second-grade class, he put it best: "My Mom teaches the good guys how to keep the bad guys out of their computers. She has a blue lightsaber."
– Nadean Tanner
Nadean Tanner is the Senior Manager of Technical Education Programs at Puppet. She is responsible for all things product training from working with internal knowledge sources and the instructional design team to produce modern, engaging knowledge assets to delivering online and onsite classroom sessions.
Nadean is an experienced instructor and speaker with nearly 20 years' experience in information technology and security training delivery and development. At Rapid7, she taught vulnerability management and network and application assault as well as SQL, Ruby, and API. Before Rapid 7, Nadean taught Security Analytics and Advanced Security Operations Center Management for RSA. She taught cybersecurity and information assurance 8570 classes for the Department of Defense including CISSP at Fort Gordon, Fort Carson, and the Pentagon, and she developed and taught graduate-level computer science courses at Louisiana State University for six years.
In this episode, we discuss teaching and traveling, communicating technical terms, talking about the basics, writing a book, teaching with humility, knowing when you are an expert, and so much more.
Where you can find Nadean: