#097 – HD Moore: The New Normal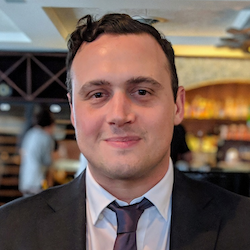 HD Moore is the founder and CEO of Rumble Network Discovery; a platform designed to make asset inventory quick and easy by combining active scanning with innovative research.
Prior to starting Rumble, HD was best known as the founder of the Metasploit Project, the foremost open-source exploit development framework, and continues to be a prolific researcher and occasional speaker at security events.
In this episode, we discuss starting with BBSs back in the day, starting the Metasploit project, project Sonar, his development of Rumble Networks, securing home networks, fingerprinting networks, jump boxes in IoT networks, and so much more.
Where you can find HD: