#096 – Gabe Gumbs: Data Is An Asset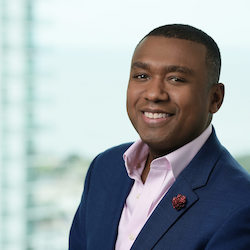 Gabe Gumbs has a deep-rooted passion for technology, information security, and problem-solving. As Chief Innovation Officer of Spirion—a leader in rapid identification and protection of sensitive data—he's channeling that passion to make the digital world a safer place. Wielding a unique mix of technical vision, marketing, and business acumen, Gabe is shaping the future of data security and protecting the sensitive personal data of customers, colleagues, and communities around the world.
Despite having held a range of leadership positions in security technology— including VP of Product Strategy at STEALTHbits and Director of Research & Products at WhiteHat Security—Gabe considers his most valuable experience to be the time he spent on the ground as a security practitioner. Thanks to his intimate understanding of the real issues security professionals face on the front lines, he's able to identify the core of the problem and create innovative solutions that push data security technology forward.
In this episode, we discuss his early starts with the 2600 meet-ups, privacy versus security, speaking to executives in their language, cloud security, information security skills shortages, training legal teams for cyber, how to get started in cybersecurity, and so much more.
Where you can find Gabe: