#095 – Shahrokh Shahidzadeh: Education Is a Big Part of IT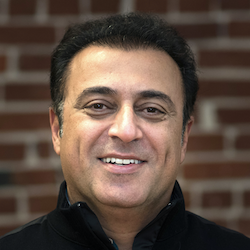 Shahrokh Shahidzadeh is the CEO of Acceptto. Shahrokh is a seasoned technologist and leader with 29 years of contribution to modern computer architecture, device identity, platform trust elevation, large IoT initiatives, and ambient intelligence research with more than 25 issued and pending patents.
Before Acceptto, Shahrokh was a senior principal technologist contributing to Intel Corporation for 25 years in a variety of leadership positions where he architected and led multiple billion-dollar product initiatives.
In this episode, we discuss evolving authentication, SSO and MFA challenges, anomalous behavior detection, enforcing least privilege, his time with Intel, AI and ML, multi-cloud security, securing home users, and so much more.
Where you can find Shahrokh: