#094 – Deborah Golden: How Can I Support You Today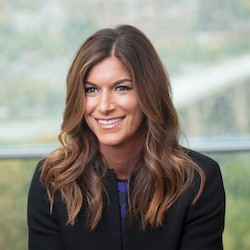 Deborah Golden is the US Cyber & Strategic Risk leader for Deloitte Risk & Financial Advisory. In the prior six years, Deborah served as the Government & Public Services (GPS) Cyber Risk Services leader, as well as the GPS Advisory Market Offering leader, GPS Empowered Well-Being leader and the lead principal for a major federal government health care provider.
Deb has more than 25 years of information technology experience spanning numerous industries, with an in-depth focus on government and public services, life sciences and health care, and financial services.
Deb received a bachelor's degree in Finance at Virginia Tech and a master's degree in Information Technology at George Washington University. She serves on Virginia Tech's Business Information Technology and Masters in Information Technology Advisory Boards is a self-proclaimed fitness junky and avid traveler and trains service dogs with the Guide Dog Foundation in her spare time.
In this episode, we discuss mental health awareness, her 1-3-5-15 routine, working with clients remotely, COVID-19 cybersecurity spend, securing home networks, diversity in the cyber workplace, The Guide Dog Foundation, and so much more.
Where you can find Deb: