#080 – Heather Mahalik: Earn The Tool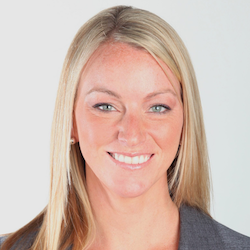 Heather Mahalik is the Senior Director of Digital Intelligence at Cellebrite and a Senior Instructor, author and course lead for FOR585: Smartphone Forensic Analysis In-Depth. To say that digital forensics is central to Heather's life is quite an understatement. Heather has worked on high-stress and high-profile cases, investigating everything from child exploitation to media associated with terrorism. She has helped law enforcement, eDiscovery firms, military, and the federal government extract and manually decode artifacts used in solving investigations around the world.
Heather began working in digital forensics in 2002, and has been focused on mobile forensics since 2010 – there's hardly a device or platform she hasn't researched or examined or a commercial tool she hasn't used. She also maintains www.smarterforensics.com. Heather is the co-author of Practical Mobile Forensics (1st -4th editions), currently a best seller from Pack't Publishing.
In this episode, we discuss coming back to law enforcement, cloud forensics, what drives her research, early mentors, the start of cellphone forensics, mobile device threats, developing presentations, and so much more!
Where you can find Heather: