#108 – Bill Hudenko: The Mind Body Connection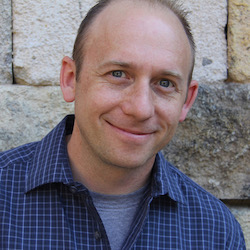 Bill Hudenko, Ph.D. has significant experience in the fields of both mental health and technology. Dr. Hudenko is a licensed psychologist, a researcher, and a professor who holds a joint appointment as a faculty member at Dartmouth's Department of Psychological and Brain Sciences and Dartmouth's Geisel School of Medicine.
His research focuses on the use of technology to improve mental health delivery and patient outcomes. Dr. Hudenko is also an experienced software engineer and former database administrator for the National Center for Post-Traumatic Stress Disorder. Dr. Hudenko is currently the CEO of Trusst Health Inc., a company devoted to providing high quality, affordable remote psychotherapy via messaging.
In this episode, we discuss his background in brain and computer sciences, the intersection of technology and mental health, our brains' development, neurodiversity, mental health stigma, decision making, and so much more!
Where you can find Bill:
Episode Disclaimer:
This podcast's information is not intended or implied to be a substitute for professional medical advice, diagnosis, or treatment.
We make no representation and assume no responsibility for the accuracy of the information contained in or available through this presentation. THIS IS NOT MEDICAL ADVICE. Please speak to your physician before embarking on any treatment plan.
NEVER DISREGARD PROFESSIONAL MEDICAL ADVICE OR DELAY SEEKING MEDICAL TREATMENT BECAUSE OF SOMETHING YOU HEARD ON THIS PODCAST.