#102 – John Ford: Keeping The Organization Informed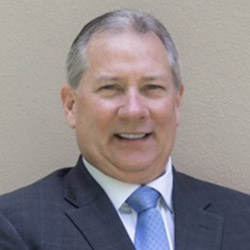 John Ford is the Cybersecurity Strategist at IronNet and is an information security veteran with over twenty years in a wide variety of roles. Prior to IronNet, John was CISO for ConnectWise, the global leader in providing software solutions for Managed Services Providers. In this role, he was accountable for customer-facing security activities, product security, and served as an advisor to the CEO and leadership team.
Before joining IronNet, John founded Sienna Group, a firm dedicated to providing data protection solutions to enterprise organizations, and has held executive roles in the healthcare industry.
In this episode, we discuss healthcare security, compliance versus security, HIPAA regulation and privacy, intellectual property protection, real-time information sharing, ransomware in hospitals, recommendations for new CISOs, and so much more!
Where you can find John: