#092 – Jack Kudale: You Gotta Have More Cowbell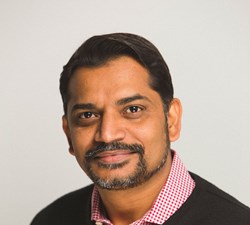 Jack Kudale is Founder and CEO at Cowbell Cyber with over two decades of business executive experience. Previous senior roles include COO at Cavirin, CEO at Lacework, both cloud security startups; SnapLogic, a leader in hybrid cloud integration; and CA Technologies, where Jack led DevOps sales for the Fortune 500 leader.
With deep operational experience in the DevOps, Cybersecurity, IT Ops, & Big Data spaces, Jack leads Cowbell to execute on its vision of bridging the cyber insurability gap. Jack also serves as a governing board member of Brighter Children, a non-profit organization.
In this episode, we discuss the importance of cyber insurance, risk management, the difference between cyber insurance vs other insurance products, the risks COVID-19 pose to small businesses, right-sizing cyber insurance policies, industries that are targets for attackers, and so much more.
Where you can find Jack: