#060 – Mike Johnson: Let's Do The Right Thing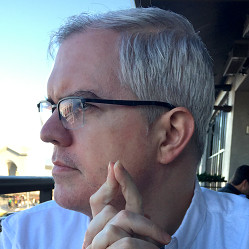 Mike Johnson is the CISO of Lyft, where he is responsible for Security, Data Privacy, and a few other key areas he can't talk about. He's been in the security field long enough to be able to use "decades" as a measure. In his time he's seen things, heard things, and shared his opinion on a great many things.
Prior to becoming Lyft's first CISO, he was at Salesforce working in various information security roles.
In this episode we discuss being an organizations first CISO, building a world class detection and response team, securing a development team, building security culture, data privacy, cyber security as a team sport, looking for non traditional skills, and so much more.
Where you can find Mike: