#059 – Jacob Williams: What Didn't We Catch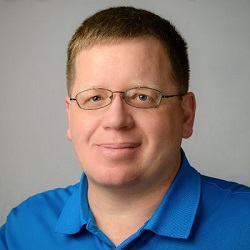 Jacob Williams is the Founder and President of Rendition Infosec. Jake started his information security career doing classified work with the U.S. government and was awarded the National Security Agency (NSA) Exceptional Civilian Service Award, which is given to fewer than 20 people annually. He's been involved in high-profile public sector cases including the malware analysis for the 2015 cyber attack on the Ukraine power grid. He's also tackled a variety of cases in the private sector.
Jake is a certified SANS instructor and co-author of FOR526: Memory Forensics In-Depth and FOR578: Cyber Threat Intelligence teaches a variety of other classes for SANS (SEC503, SEC504, SEC660, SEC760, FOR508, FOR526, FOR578, FOR610).
Given his accomplishments, it should come as no surprise that Jake lives, sleeps, and breathes Infosec. He's a regular speaker at industry conferences including DC3, BSides (including BSides Las Vegas), DEFCON, Blackhat, Shmoocon, EnFuse, ISSA Summits, ISACA Summits, SANS Summits, and Distributech. He has also presented security topics to a number of Fortune 100 executives. Jake is also a two-time victor at the annual DC3 Digital Forensics Challenge.
In this episode we discuss his passion for cyber security, changes in the industry, threat hunting vs. incident response, development of soft skills, AI and machine learning, holding back vulnerability disclosure, and so much more.
Where you can find Jake: