#035 – David Kovar: Where Is the Best Application of Your Skill Set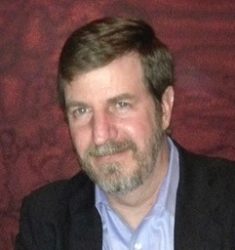 David Kovar is the President and founder of Kovar & Associates where he leads the development of URSA – Unmanned & Robotics Systems Analysis – a suite of tools designed to collect, integrate, analyze, and present UAV related data for many purposes including fleet management, criminal investigations, failure analysis, and predictive analysis. He also leads the firm's consulting practice which addresses UAV cyber security and UAV threat management.
David founded the practice of UAV forensics in 2015 and is one of the leading practitioners in the country. David has worked in digital forensics and cyber security since the mid 90's and, prior to founding his own company, led EY's U.S. incident response program.
David earned a BA from Dartmouth in Computer Science and will receive an MA from the Fletcher School at Tufts in International Affairs this summer. David's Master's thesis is entitled "Defending Against UAVs Operated by Non-State Actors".
David is a rated pilot, is the Advocacy Director for the National Association of Search and Rescue where he writes UAV policy papers and develops presentations on UAVs in SAR for various audiences, and is working on SAR UAV standards for ASTM.
In this episode we discuss his early transition from IT to information security, good incident response planning, team building and communications, the development of analyzeMFT, giving back to the community, the emerging drone security and analysis field, founding a cyber security company, and so much more.
Where you can find David: