#033 – Perry Carpenter: Security Culture Management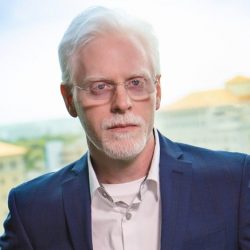 Perry Carpenter currently serves as Chief Evangelist and Strategy Officer for KnowBe4.
Previously, Perry led security awareness, security culture management, and anti-phishing behavior management research at Gartner Research, in addition to covering areas of IAM strategy, CISO Program Management mentoring, and Technology Service Provider success strategies.
With a long career as a security professional and researcher, Perry has broad experience in North America and Europe, providing security consulting and advisory services for many of the best-known global brands. His passion is helping people make better security decisions by applying strategic behavior and culture management practices to the intersection of technology and humanity.
Perry holds a Master of Science in Information Assurance (MSIA) from Norwich University in Vermont and is a Certified Chief Information Security Officer (C|CISO).
In this episode we discuss his focus on the human side of information security, building a security culture, working with famous hacker Kevin Mitnick, rewarding users for reporting, changing user's behavior, how CISO's can effect change and evaluate products, and so much more.
Where you can find Perry: