#013 – Gary McGraw: Security Is Hard Work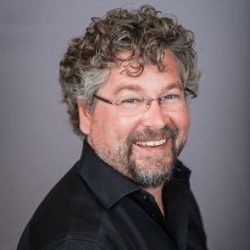 Dr. Gary McGraw is the Vice President of Security Technology at Synopsys (SNPS). Gary quite literally helped create the field of software security. He is a globally recognized authority on software security and the author of several bestselling books on this topic. His titles include Software Security, Exploiting Software, Building Secure Software, Java Security, Exploiting Online Games, and 6 other books. He is also the editor of the Addison-Wesley Software Security series. Gary has also written over 100 peer-reviewed scientific publications, authors a periodic security column for SearchSecurity, is frequently quoted in the press, and regularly speaks at major cyber security conferences. Besides serving as a strategic counselor for top business and IT executives, Gary is on the Advisory Boards of Max Financial, NTrepid, and Ravenwhite. He has also served as Advisor to Dasient (acquired by Twitter), Fortify Software (acquired by HP), and Invotas (acquired by FireEye).
Gary holds a dual PhD in Cognitive Science and Computer Science from Indiana University where he serves on the Dean's Advisory Council for the School of Informatics. Gary served on the IEEE Computer Society Board of Governors. He also produces and hosts his own the monthly podcast, the Silver Bullet Security Podcast for IEEE Security & Privacy Magazine (syndicated by SearchSecurity).
Gary is also a self described "alpha geek" and a pioneer in the field of computer security. However, Gary also is a big proponent of life out side of tech. He lives on a farmhouse in Virginia, collects art, plays several musical instruments, an experienced cook, and shares a hobby of mine, craft cocktails. I am truly honored to have him on the show.
In this episode we discuss craft cocktails, his Shmoocon 2017 key note, building in software security, the BSIMM project, breakers as builders, leadership in infosec, cyber security in the media, government relations, the NASCAR effect, giving back to your community, and much more.
I hope you enjoy this discussion. Please leave your comments below!
Where you can find Gary:
Books:
The Liberal Cocktail
1 1⁄2 oz Rye
1⁄2 oz Sweet vermouth
1⁄4 oz Amer Picon (Note: email me for substitution reccomendations)
1 ds Orange bitters
Instructions:
Stir, strain, straight up, cocktail glass