#012 – Cindy Murphy: Learn How To Learn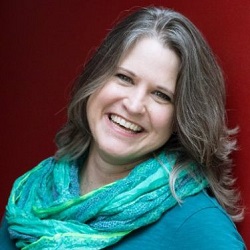 Cindy Murphy served in law enforcement for more than thirty years (twenty-five of those years at the Madison Police Department in Wisconsin) before leaving the force to launch Gillware Digital Forensics, where she is co-owner and serves as president and lead examiner. Her peers have called her "one of the most dedicated people in the field of digital forensics." Cindy has also been teaching digital forensics since 2002, is a certified SANS instructor and helped develop the SANS Mobile Device and Advanced Smartphone Forensics courses. Her extensive experience has given her both the real-world experience and the foundation in training that it takes to excel in the mobile forensics field and share her knowledge with others.
Throughout her career, Cindy has always looked for opportunities to help in meaningful ways. In one notable case, experts spent a year trying to unlock the phone of a 16-year-old girl who was killed in a tragic traffic accident. As the family prepared to spread the girl's ashes in a ceremony a year after her death, Cindy was given the victim's locked phone. She was able to unlock it, enabling the family to see their daughter's last photos. The family sent Cindy a thank you note that said: "We so appreciate this opportunity you've given us to hold onto a piece of our daughter's life we were sure was lost to us." This is just one example how digital forensics, and a good examiner, can have a tremendously positive impact in peoples lives.
Cindy has also developed the "Fraternal Clone Method" for Cell Phones, a Forensic 4Cast Forensic Examiner of the Year Award winner, a SANS People Who Made a Difference in Security Award winner, and was named a 2016 Women of Influence in IT Security by SC Magazine. She is also one of the nicest and most approachable people in the cyber security and digital forensic industry.
In this interview we discuss starting digital forensics in law enforcement, how she started with mobile forensics in the early 2000's, moving from law enforcement to the private sector, the concerns she has with mobile phones, mobile malware, recruiting and retaining women in DF/IR, developing SANS mobile forensics courses, and much more.
I hope you enjoy this discussion. Please leave your comments below!
Where you can find Cindy: