#008 – Darren Hayes: Be Cautious and Think It Through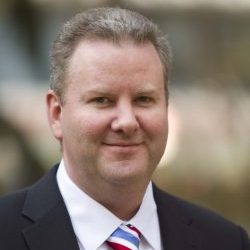 Dr. Darren Hayes is the Director of Cybersecurity and an Assistant Professor at Pace University, New York and a leading expert in the field of digital forensics and cyber security. In 2013, he was listed as one of the Top 10 Computer Forensics Professors, by Forensics Colleges. He has developed four distinct courses in digital forensics, at Pace University, at the undergraduate and graduate levels. Also through Pace, Darren continually conducts research to support of law enforcement agencies both domestically and internationally. He has successfully been awarded grants, in the field of computer forensics, by the Department of Defense, National Science Foundation and other notable foundations. Daren is also a professional consultant in computer forensics and cyber law for the Department of Education in New York.
For a number of years, Hayes has served on the Board of the High Technology Crime Investigation Association (HTCIA) Northeast Chapter and was the President of the HTCIA Northeast. Currently, he serves as Second Vice President of the HTCIA Northeast.
Darren is also an accomplished author with numerous peer-reviewed articles on computer forensics. He has co-authored two textbooks and published "A Practical Guide to Computer Forensics Investigations". Darren has appeared on numerous media and news outlets such as Bloomberg Television, The Street and Fox 5 News and been quoted by CNN, The Guardian (UK), The Times (UK), Wall Street Journal, Financial Times, Forbes, Investor's Business Daily, MarketWatch, CNBC, ABC News, Forensic Magazine, SC Magazine, PC Magazine, USA Today, Washington Post, New York Post, Daily News and Wired News (to name but a few!). He has also been invited to lecture for the Harvard Business Review, University College Dublin and, more recently, was Visiting Professor at Sapienza University, Rome, Italy.
In this interview we will discuss how he supports law enforcement, developing teaching skills, the importance of problem solving abilities, the challenges when authoring books, misinformation in the media, his involvement with HTCIA, gender roles in information security, foundational skills necessary to be good in information security, immigration challenges, real world physical threats from cyber attacks, the growth of ransomware, the "brain drain" in the government sector, how to learn cyber security on a budget, and much more.
I hope you enjoy this discussion. Please leave your comments below!
Where you can find Darren: