#121 – Shannon Brazil: Teach Business to Tech People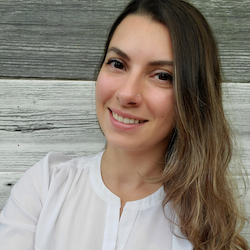 Shannon Brazil is a Senior Cyber Security Specialist working within a CIRT of a Canadian Fortune 500. She has been in IT for over 12 years, with the last three years in Cybercrime investigations with law enforcement and recently moving into the private sector to focus on Digital Forensic analysis and investigations and Incident Response.
As a hobby, Shannon dives into OSINT CTFs, helps promote young women to enter the STEM industry through Technovation – an innovative program for young entrepreneurs, and offers mentorship to those looking to venture into Cyber Security. She is also a course designer and developer with her local college that aims to arm the new generations with tactics, techniques, and knowledge in becoming experts in Digital Forensics and Investigations.
In this episode, we discuss starting as a chef, skills learned from culinary arts, moving from IT to investigations, burnout and self-care, mentors she follows, why she mentors others, diversity and inclusion, and so much more.
Where you can find Shannon: