#113 – Julian Waits: Diversity of Thought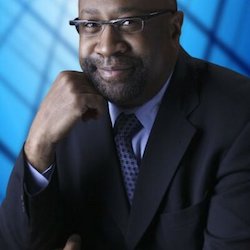 Julian Waits is the general manager of cybersecurity at Devo Technology. He has over 30 years of experience in senior leadership roles at technology companies, specializing in security, risk, and threat detection.
He serves on several industry boards, including the International Consortium of Minority Cybersecurity Professionals (ICMCP) and National Cybersecurity STEM Education (NICE), promoting the development of the next generation of cybersecurity professionals.
In this episode, we discuss missing travel, working more in COVID-19, recruiting from non-traditional places, diversity, equity, and inclusion, his start in music before technology, changing people's understanding of differences, removing unconscious biases, his mentors, why language matters, and so much more!
Where you can find Julian: