#090 – Anthony Bettini: Building What No One Else Has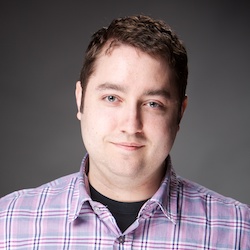 Anthony Bettini is the CTO for WhiteHat Security, the leader in Application Security, enabling businesses to protect critical data, ensure compliance, and manage risk. Previously, Anthony ran Tenable Research where Anthony joined via Tenable's acquisition of FlawCheck – a leading Container Security startup where Anthony was the CEO & Founder.
Before its acquisition by Symantec, Anthony was CEO & Founder of Appthority, a leading Mobile Security startup, and winner of the "Most Innovative Company of the Year" award at the RSA Conference.
In this episode, we discuss managing a remote team, web application security, DevSec, responsible vulnerability disclosure, Artificial Intelligence (AI), how to focus your career, being a founder, and so much more!
Where you can find Anthony: