#088 – Mikko Hyppönen: You Might Have an Enemy In the Future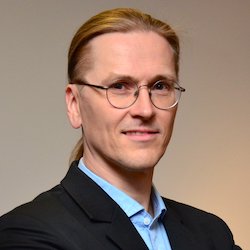 Mikko Hypponen is a global security expert and has worked at F-Secure since 1991. Currently, he serves as F-Secure's Chief Research Officer.
Mikko has written on his research for the New York Times, Wired, and Scientific American, and he frequently appears on international TV. He has lectured at the universities of Stanford, Oxford, and Cambridge. He was selected among the 50 most important people on the web by the PC World magazine and was included in the FP Global 100 Thinkers list.
Mikko sits on the advisory boards of t2 and Social Safeguard and in the advisory panel for the Monetary Authority of Singapore.
In this episode, we discuss his early starts in information security, the rebirth of TELNET, security by design, the difference between privacy and security, mobile device security, IoT security, election security, and so much more.
Where you find Mikko: