#086 – Dave Kennedy: The Basics Are Still Challenging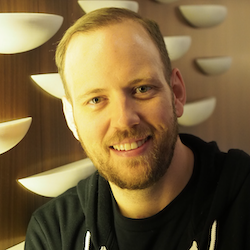 David Kennedy is the founder of Binary Defense and TrustedSec. Both organizations focus on the betterment of the security industry. David also served as a board of director for the ISC2 organization. David was the former CSO for a Diebold Incorporated, where he ran the entire INFOSEC program. David is a co-author of the book "Metasploit: The Penetration Testers Guide," the creator of the Social-Engineer Toolkit (SET), Artillery, Unicorn, PenTesters Framework, and several popular open-source tools.
David was the co-founder of DerbyCon; a large-scale conference started in Louisville, Kentucky. Before the private sector, David worked for the United States Marine Corps and deployed to Iraq twice for intelligence-related missions.
David is frequently interviewed by news organizations, including CNN, Fox News, MSNBC, CNBC, and BBC World News. He has testified in front of Congress on two occasions on the security around government websites.
In this episode, we discuss the shift to virtual conferences, Zoom vulnerabilities, responsible vulnerability disclosure, the importance of communication skills, giving back to the community, mental health, working from home, and so much more.
Where you can find David: