#082 – Jamil Jaffer: Not All Nation-state Activity Is the Same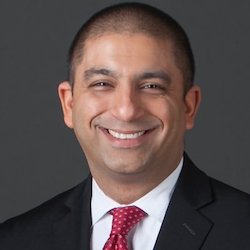 Jamil Jaffer is Senior Vice President for Strategy, Partnerships & Corporate Development at IronNet, a startup technology firm founded by former National Security Agency (NSA) Director Gen. Keith Alexander (ret.).
Prior to joining IronNet, Jamil served as the Chief Counsel and Senior Advisor for the Senate Foreign Relations Committee and Senior Counsel to the House Intelligence Committee where he led the committee's oversight of NSA surveillance and wrote the original version of the Cybersecurity Information Sharing Act (CISA) signed into law in 2015. He also worked in the White House during the Bush Administration as an Associate Counsel to the President and in the Justice Department where he led the National Security Division's work on the President's Comprehensive National Cybersecurity Initiative.
Jamil is also an Assistant Professor of Law and Director of the National Security Law & Policy Program at the Antonin Scalia Law School at George Mason University and a Visiting Fellow at Stanford University's Hoover Institution.
In this episode, we discuss starting as in legal, government's role in cybersecurity, information sharing with real-time collaboration, automation, trend spotting, impacts to small businesses, cyberwar, and so much more.
Where you can find Jamil: