#077 – Frank Downs: Know When To Leave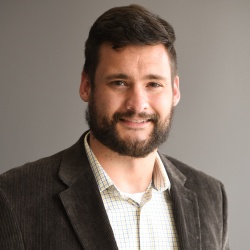 Frank Downs is the director of cybersecurity practices at ISACA. Frank, a 14-year cybersecurity specialist, graduated with a bachelor's degree in English from the University of Maryland, after which he promptly joined the US Department of Defense as a subject matter expert, working with computer networks on a daily basis. Realizing that English and cybersecurity were two very different concepts, he proceeded to obtain a master's degree in cybersecurity from UMBC, after a pit stop at Johns Hopkins to obtain a master's degree in Government.
Eventually, Frank decided to ease the learning process for individuals transitioning from non-technical backgrounds into cybersecurity by becoming a full-time Intelligence and Operations Consultant for multiple federal law enforcement and intelligence agencies.
In this episode, we discuss starting in another industry before the DoD, packet capture analysis, doing the work no one else wants to do, knowing when to move into new roles, non-traditional backgrounds, training and certifications, COBIT, and so much more.