#074 – Bill Conner: You Cannot Have Privacy Without Security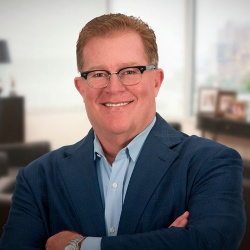 Bill Conner is the President and CEO of SonicWall. Bill has lead key divisions of AT&T, took Nortel into the $9 billion acquisition of Bay Networks, worked to secure digital identities with Entrust, and brought secure communications and privacy from the consumer to the enterprise through mobile and cloud with Silent Circle.
Bill also created and hosted "Hacked" for SiriusXM's business radio. He has been recognized with several awards including Marketing Computers "Marketer of the Year," Tech Titans "Corporate CEO of the Year," Federal Computer's "Top 100 Award," and the "National Youth Science Camp Alumnus of the Year."
In this episode, we discuss starting in encryption, security for the SMB market, advanced malware, threat intel, cloud security, breaking SSL in the enterprise, network basics for IoT, governments backdooring encryption, and so much more.
Where you can find Bill: