#072 – Vinny Sakore: This Was Crime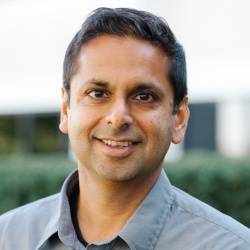 Vinny Sakore joined the NetDiligence team in 2017 as their Chief Technology Officer. Prior to joining NetDiligence Vinny served as Verizon's HIPAA Security Officer. His previous experience includes stints as Chief Technology Officer for two healthcare technology companies.
Vinny is a featured speaker nationally and internationally on the topics of Cyber Risk, Mobile Technology, and Information Security. He is a regular presenter at organizations and events such as the NetDiligence Cyber Risk forums, Information Security Forum (ISF), International Association of Privacy Professionals (IAPP), Healthcare Information Management Systems and Society (HIMSS), and the Risk Information Management Society (RIMS). Vinny has been quoted in numerous publications, including CSO Online, Wall Street Journal, and Information Security Magazine.
He serves on a number of not-for-profit boards and also teaches cybersecurity courses at Messiah College.
In this episode, we discuss the difference between privacy and security, talking to the board about cybersecurity, preparing for the cyber tsunami, government regulation, threat intel, aggregating insurance data, and so much more.
Where you can find Vinny: