#067 – Fred Kneip: Compliance Doesn't Equal Security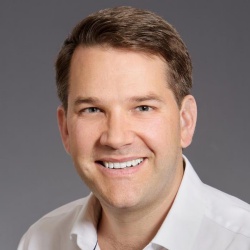 Fred Kneip is the CEO and Founder of CyberGRX. Since founding the company in 2015, Fred has led the creation of the world's first global third-party cyber risk management (TPCRM) exchange. During his tenure at CyberGRX, Fred has been responsible for the overall direction of the company and as the company's chief strategist, for securing global partnerships, leading investments and overseeing management and corporate execution.
Prior to CyberGRX, Fred led the Security and Compliance Departments at Bridgewater Associates, an investment management firm overseeing about $160 billion for 350 of the largest and most sophisticated global institutional clients. Fred holds a BSE in Civil Engineering from Princeton University and an MBA from Columbia Business School.
In this episode we discuss the growing Denver cybersecurity scene, starting in compliance, managing supply chain and vendor risk, current and upcoming regulations, compliance versus security, benchmarking, and so much more.
Where you can find Fred: