#046 – Bret Fund: Trying To Solve the Talent Gap Problem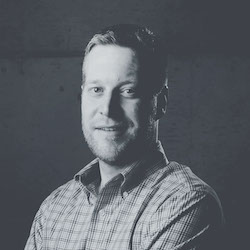 Bret Fund is the CEO of SecureSet. As a founder of the business in 2014, he has led the growth of the organization from startup to multiple programs and campuses. He oversees the growth, strategy and financial operations for the company.
As a former professor, Bret has a great passion for and a strong executional focus on providing students with a quality education and success in the placement process. He formerly served as an Assistant Professor at the University of Colorado–Boulder and was the Executive Director for the Deming Center Venture Fund there.
In this episode we discuss cyber security education, filling the demand for cyber talent, the benefits of hiring people making a career change to information secuirty, the Denver, CO cyber security scene, giving back to the community, getting outside of your comfort zone, and so much more.
Where you can find Bret: