#043 – David Navetta: The Year Of the Phishing Attack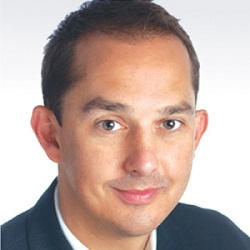 David Navetta is a US co-chair of Norton Rose Fulbright's Data Protection, Privacy and Cybersecurity practice group. David focuses on technology, privacy, information security and intellectual property law. His work ranges from compliance and transactional work to breach notification, regulatory response and litigation. David currently serves as "breach coach" or is on the approved panel for numerous cyber insurance carriers and companies, and has helped dozens of companies across multiple industries respond to data security breaches.
Prior to joining Norton Rose Fulbright, David co-founded InfoLawGroup LLP, a law firm focusing on information technology, privacy, security and IP-related law. David and InfoLawGroup successfully served a wide assortment of US and foreign clients from large Fortune 500 multinationals, retailers, hotels and restaurants, sophisticated technology companies, financial institutions, and more.
David is a Certified Information Privacy Professional through the International Association of Privacy Professionals and previously served as a Co-Chair of the American Bar Association's Information Security Committee and was also Co-Chair of the PCI Legal Risk and Liability Working Group. He has spoken and written frequently concerning technology, privacy and data security legal issues, and is frequently cited as an expert in the press and otherwise.
In this episode we discuss transitioning from litigation into data privacy and cyber security, starting a cyber focused law firm, the role of legal in a data breach, how to perform effective tabletop exercises, when to bring in law enforcement to an incident, breach threats to small and medium sizes businesses, and so much more.
Where you can find Dave:
A few disclaimers on this episode as well. For purposes of certain state ethics rules, this episode may constitute attorney advertising. This website and this episode does not constitute legal advice or create attorney-client relationship. Please be sure to contact your legal representatives with any legal questions.