#030 – Joseph Carson: We Need a People-Centric Approach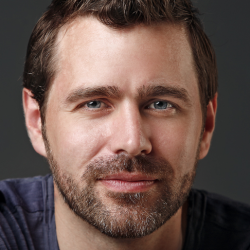 Joseph Carson is a cyber security professional and ethical hacker with more than 25 years' experience in enterprise security specializing in blockchain, endpoint security, network security, application security & virtualization, access controls, and privileged account management. He currently serves as Chief Security Scientist at Thycotic.
Joseph is a Certified Information Systems Security Professional (CISSP), active member of the cyber security community, frequent speaker at cyber security conferences globally, and is often quoted and contributes to global cyber security publications. He is also the author of Privileged Account Management for Dummies.
Joseph regularly shares his knowledge and experience by giving workshops on vulnerabilities assessments, patch management best practices, and the evolving cyber security perimeter and the EU General Data Protection Regulation.
In this episode we discuss his transition from IT to cyber security, privacy vs. security, international information security, IoT privacy, credential management, why you shouldn't blame the users, people-centric security, hiring information security professionals, cyber security metrics, and so much more.
Where you can find Joe: