#027 – Lance Spitzner: What Behaviors Do We Care About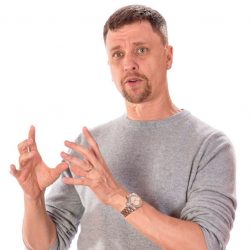 Lance Spitzner is the Director of the SANS Security Awareness program. Lance has over 20 years of security experience in cyber threat research, awareness, and training.
He invented the concept of honeynets, founded the Honeynet Project, and published three security books. Lance has worked and consulted in over 25 countries and helped over 350 organizations plan, maintain, and measure their security awareness programs. In addition, Lance is a member of the Board of Directors for the National Cyber Security Alliance, frequent presenter, serial tweeter, and works on numerous community security projects. Before working in information security, Lance served as an armor officer in the Army's Rapid Deployment Force and earned his MBA from the University of Illinois.
In this episode we discuss moving from technical to human security controls, designing a effective security awareness program, changing human behavior, metrics to use in awareness programs, what is different with IoT and security, the 2017 SANS Security Awareness report, picking organizational leads for training programs, and so much more.
Where you can find Lance: