#021 – Troy Hunt: It's Fun to Build Stuff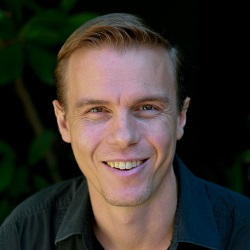 Troy Hunt is an internationally recognized cyber security researcher, speaker, blogger, and instructor. He is the author of many top-rating security courses for web developers on Pluralsight and is a Microsoft Regional Director and a six time Microsoft Most Valued Professional (MVP) specializing in online security and cloud development.
Prior to becoming an independent security consultant, Troy worked at Pfizer with the last seven years being responsible for application architecture in the Asia Pacific region. This time spent in a large corporate environment gave him huge exposure to all aspects of technology as well as the diverse cultures his role spanned. Many of the things he teaches in post-corporate life are based on these experiences, particularly as a result of working with a large number of outsourcing vendors across the globe.
Troy is most famously know for creating the the Have I been pwned? (HIBP) website, a free service that aggregates data breaches and helps people establish if they've been impacted by malicious activity on the web. As well as being a useful service for the security community, HIBP has given him an avenue to ship code that runs at scale on Microsoft's Azure cloud platform. Troy has been featured in a number of articles with publications including Forbes, TIME magazine, Mashable, PCWorld, ZDNet and Yahoo! Tech.
In this episode we discuss teaching developers security, learning on your own, becoming an instructor, cyber security in enterprise organizations, budgeting for security, building a personal brand, and so much more.
Where you can find Troy: