#019 – Theresa Payton: Design For the Human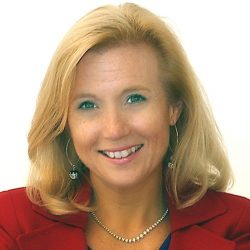 Theresa Payton is one of the nation's leading experts in cybersecurity and IT strategy. As CEO of Fortalice Solutions, an industry-leading security consulting company, and co-founder of Dark Cubed, a cybersecurity product company, Theresa is a proven leader and influencer who works with clients and colleagues to uncover strategic opportunities and identify new and emerging threats.
Theresa began her career in financial services, where she coupled her deep understanding of technology systems with visionary leadership, executing complex IT strategies and winning new business. Following executive roles Bank of America and Wachovia, Theresa served as the first female chief information officer at the White House, overseeing IT operations for President George W. Bush and his staff.
In 2015, Theresa was named a William J. Clinton distinguished lecturer by the Clinton School of Public Service. She is the author of several publications on IT strategy and cybersecurity and a frequent speaker on IT risk. In 2014 she co-authored, with Ted Claypoole, the book Privacy in the Age of Big Data: Recognizing Threats, Defending Your Rights, and Protecting Your Family, which was subsequently featured on the Daily Show with John Stewart.
Among her numerous accolades and recognitions, Theresa was named one of the top 25 Most Influential People in Security by Security Magazine and One of Infosec's Rising Stars and Hidden Gems by Tripwire. In 2005 she was honored as Charlotte, NC's Woman of the Year.
In this episode we discuss managing risk, communicating with business owners about security, why security needs to be designed around the human, her role at the White House, privacy vs. security, how the government can help with cyber security, and so much more.
Where you can find Theresa: