#017 – Marie Hattar & Dave Ginsburg: What Keeps the CISO Up at Night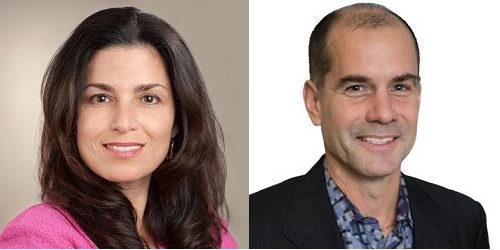 In this episode I am speaking with Marie Hattar and David Ginsburg. This is also my first podcast episode with two guests.
Marie is the CMO at IXIA and is responsible for their brand and global marketing efforts. Marie has more than 20 years of marketing leadership experience spanning the security, routing, switching, telecom and mobility markets. Before joining Ixia, Marie was CMO at Check Point Software Technologies where she reestablished the company as the leading end-to-end security vendor. Prior to that, she was Vice President at Cisco where she led the company's enterprise networking and security portfolio.
David is the VP of Marketing for Cavirin. Dave has over 25 years of experience spanning corporate and product marketing, product management, digital marketing, and marketing automation. Previous roles included CMO at Teridion, Pluribus, Extreme, and Riverstone Networks as well as senior marketing leadership positions at Nortel and Cisco. His expertise spans information security, networking, cloud deployments, and SaaS.
I really enjoyed this conversation with them. They are both very technical, but can bridge the gap between the technical teams and the C suite. In this episode we discussed how the industry got to where it is now, the pluses and minuses of using FUD to get peoples attention, how marketing teams can be security enablers within an organization, and advice for companies coming to market in the information security space, and so much more.
Where you can find Marie:
Where you can find Dave: