#001 – Chris Pogue: Like a Chihuahua On a Pork Chop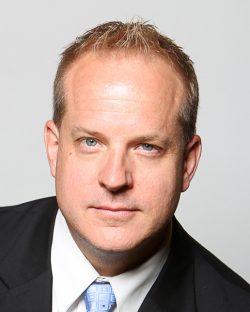 Chris Pogue, Chief Information Security Officer at Nuix, has more than fifteen years' experience and 2,000 breach investigations under his belt. Over his career, Chris has led multiple professional security services organizations and corporate security initiatives to investigate thousands of security breaches worldwide.
His extensive experience is drawn from careers as a cyber crimes investigator, ethical hacker, military officer, and law enforcement and military instructor. In 2010, Chris was named a SANS Thought Leader, ran an award-winning security blog (The Digital Standard), and has contributed to multiple security publications. Chris holds a Master's Degree in Information Security and is also an adjunct cyber security professor at Southern Utah University. He also was a contributing author for Data Breach Preparation and Response: Breaches are Certain, Impact is Not.
Chris is just one of those guys in cyber security I knew I had to have on the show out of the gate. He is an extremely bright guy and very passionate about information security. He is also pleasure to talk to. He coined the methodology and term "Sniper Forensics" a few years back, and it had a huge impact on the way I approach digital forensic investigations.
In this interview we discuss his military background, his start as a penetration tester, his transition from tech to executive, books that have influenced him, using the scientific method, the merger of cyber crime and physical crime, training cyber security staff, the importance of communication skills, cognitive biases and Parkinson's Law of Triviality, and much more.
I hope you enjoy this discussion. Please leave your comments below
Where you can find Chris: