#040 – Michelangelo Sidagni: One Size Doesn't Fit All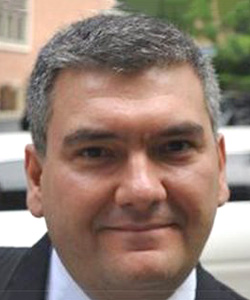 Michelangelo Sidagni serves as Chief Technology Officer leading technical development, security research, and operations for NopSec. Prior to NopSec, Michelangelo was the Director of IT Security Services at Ciphertechs and served as a lead internal security consultant at Blue Cross Blue Shield advising on HIPAA security compliance and privacy initiatives.
Michelangelo holds numerous professional certifications in information security including CISSP, CISA, and CIA and is a frequent speaker at information security events around the country. He holds a Master's of Business Administration from the University of Pavia – Italy.
In this episode we discuss his start in infosec audits, his transition to entrepreneur, the difference between vulnerability assessments and penetration testing, building a vulnerability management platform, rating vulnerabilities, change management, trends in security, and so much more.
Where you can find Michelangelo: