#022 – Alex Kreilein & David Odom: The Problems In the Industry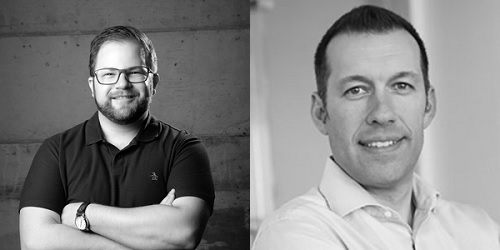 Alex Kreilein and David Odom are both Managing Partners at SecureSet Accelerator. SecureSet is a Denver, CO based firm which is a startup accelerator (SecureSet Accelerator) and professional education company (SecureSet Academy) taking on two major problems in the information security field: a lack of quality products and a lack of qualified personnel.
Alex oversees and directs the SecureSet Accelerator in addition to teaching for SecureSet Academy. He is a co-founder of the SecureSet Group. He served as a Tech Strategist for the Department of Homeland Security, Guest Researcher to the National Institute of Standards and Technology, and Legislative Assistant to the US Congress. He served on the Integrated Task Force for the NIST Cybersecurity Framework and serves on the board of a number of security startups. Alex has an M.S. from CU Boulder School of Engineering and Applied Science and an M.A. from the US Naval War College. He is a Fellow with the New America Foundation's Cybersecurity Initiative and was a speaker at DEFCON 2016.
David is a Managing Partner of the SecureSet Accelerator, focusing on Venture Operations. David spent the past 20+ years engaged with leading edge startups, vibrant thought leaders, and imaginative technologists. He remains active as an advisor and mentor for early stage cyber security startups and university systems.
In this episode we discuss investing in cyber security companies, tips for starting a new company, how to make better information security products, cyber security education that works, the machine learning and AI buzzwords, Denver, CO's growing cyber security community, how the government can help improve cyber security, and so much more.
Where you can find Alex:
Where you can find David: