#055 – Mark Greisiger: What Could a Future Breach Cost Me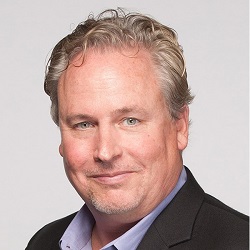 Mark Greisiger has led NetDiligence, a Cyber Risk Assessment and Data Breach Services company, since its inception in 2001. During that time, Mark has been responsible for the creation of highly-focused services that are used by leading cyber liability insurers in the U.S. and U.K. to support both loss-control and education objectives.
Prior to joining NetDiligence, Mark spent 12 years in the insurance industry, primarily with CIGNA P&C, where he created the first generation of cyber risk insurance. Mark is also a frequently published contributor to various insurance & risk management publications and a sought-after speaker on the topic of cyber risk and liability.
In this episode we discuss cyber risk insurance, right sizing cyber insurance, gathering the metrics for breaches, the costs of breaches, the impact to SMB's, GDPR, data privacy, and so much more.
Where you can find Mark: