#053 – Cameron Williams: Make Your Day Easier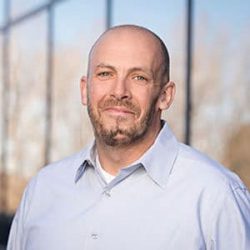 Cameron Williams is the Founder and CTO of OverWatchID. Cam has more than 22 years of experience as a leader in the cyber security industry. He has led breach mitigation and designed security solutions/countermeasures for leading global companies such as IBM, Boeing, Sony, BP, Chase and Washington Mutual. He has designed and built a multitude of access management systems including privileged access management, identity access management (SSO, SAML, OAuth and Federation) and cloud access security brokering systems.
Prior to cofounding OverWatchID, Cameron was VP Engineering at IntelliSecure, where he led the development of a next generation MSSP platform including multi-tenant PAM, correlation engine (SIEM software), deployment automation, and application monitoring systems.
In this episode we discuss the alphabet soup of identity and access management, cloud security, maturing the trust model, the problems he is trying to solve, why he switched to IT from pre-med, automation and orchestration, and so much more.
Where you can find Cam: