#032 – Ryan Kalember: We've Moved From Mass Surveillance to Targeted Attacks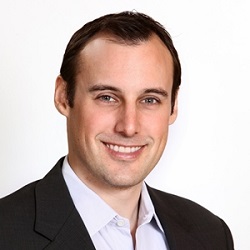 Ryan Kalember has over 15-years of experience in the information security industry. Ryan currently leads cybersecurity strategy for Proofpoint and is a sought-out expert for media commentary on breaches and best practices for enterprises as well as consumers. He joined Proofpoint from WatchDox where he served as chief marketing officer and was responsible for successfully building and leading the marketing team through the company's acquisition by Blackberry.
Prior to WatchDox, Ryan was instrumental in running solutions across Hewlett-Packard's portfolio of security products. He has also held a variety of marketing leadership positions at ArcSight and VeriSign including EMEA regional manager. Ryan received his bachelor's degree from Stanford University, where he studied fault tolerance, cryptography, and authentication algorithms.
In this episode we discuss his start in cyber security, his transition to marketing and product management, the importance of communication skills, the changing role of the CISO, AI and machine learning, the malware research his team does, the spread of ransomware, and so much more.
Where you can find Ryan: