#006 – 2016: A Look Back Through the Year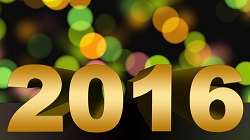 This is going to be one of two special holiday break episodes as we end out the year. We will be returning to our regular interviews with top security experts right after the start of the new year.
In this episode, I reflect on 2016 and cyber security. It was an interesting year and information security took a spot light more than I could remember for years past (and probably more than I could have imagined a year ago). Even"hackers" even took runner up as Time's 2016 Person of the Year!
I will talk about:
I wish everyone a safe and happy holiday season this year. Next week I am going to take a quick look back at the first five episodes and some of the lessons I learned from my guests.
Thanks, I look forward to speaking to you all soon!