#005 – Morgan Wright: The Rule of Threes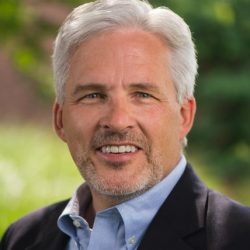 Morgan Wright is an internationally recognized expert on cybersecurity strategy, cyberterrorism, identity theft and privacy. His landmark testimony before Congress on Healthcare.gov changed how the government collected personally identifiable information. He has made hundreds of appearances on national news, radio, print and web, and has spoken to audiences around the world about cyber security.
Previously Morgan was a Senior Advisor in the US State Department Antiterrorism Assistance Program and Senior Law Enforcement Advisor for the 2012 Republican National Convention. In addition to 18 years in state and local law enforcement, Morgan has developed solutions in defense, justice and intelligence for the largest technology companies in the world. He has trained over 2,000 law enforcement officers in the investigation of computer crime, including one year training the FBI on internet investigations. He has also taught behavioral analysis interviewing at the National Security Agency.
A highly seasoned interviewer and moderator, Morgan has over 400 appearances on national news shows. In his interviews, he always tries to inspire, inform and entertain with just the right amount of humor and wit.
In this interview we discuss cyber security in the 2016 Presidential election, accountability in cyber security and the failure of leadership, investing in people, machine learning, cyber warfare, insider threats, compliance versus security, on the job training, the importance of communication skills, productivity tips and personal development, and much more.
I hope you enjoy this discussion. Please leave your comments below!
Where you can find Morgan: