#004 – Nicholas Percoco: Don't Second Guess Yourself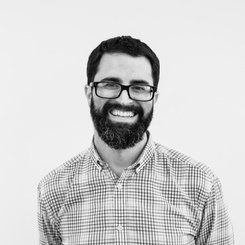 Nicholas Percoco has more than 19 years of information security experience and is currently the Chief Information Security Officer at Uptake.
Prior to Uptake, Nicholas was the Vice President of Global Services at Rapid7. Nick has also been a Director at KPMG and the head of SpiderLabs at Trustwave where he led more than 2000 incident response and forensic investigations globally, ran thousands of ethical hacking & application security tests for clients, and conducted bleeding-edge security research to improve Trustwave's products.
Before Trustwave, Nick ran the security consulting practices at VeriSign, & Internet Security Systems. In 2004, he drafted an application security framework that became known as the Payment Application Best Practices (PABP). In 2008, this framework was adopted as a global standard called Payment Application Data Security Standard (PA-DSS).
As a speaker, he has provided unique insight around security breaches, malware, mobile security and InfoSec trends to public (Black Hat, DEFCON, and OWASP) & private audiences (Including DHS, US-CERT, Interpol, United States Secret Service) throughout the world.
Nick's research has been featured by media including: The Washington Post, eWeek, PC World, CNET, Wired, Network World, Dark Reading, Fox News, USA Today, Forbes, Computerworld, CSO Magazine, CNN, The Times of London, NPR, Gizmodo, Fast Company, Financial Times & The Wall Street Journal.
Nick is also the creator of THOTCON (a hacking conference held in Chicago each year), & co-founder of The Cavalry movement.
In this interview we discuss his early start with computers, what is a hacker, developing a methodology for penetration testing, how he developed the SpiderLabs name, analytics and automation, when you should evaluate opportunities, moving past the fear of public speaking, his personal "drink-a-different-beer-a-day" contest, research and public disclosure of vulnerabilities, how to secure Internet connected devices, where he recruits talent, and much more.
I hope you enjoy this discussion. Please leave your comments below!
Where you can find Nick: